Consider the following financial statements for Green Valley Nursing Home, Inc., a for-profit, long-term care facility: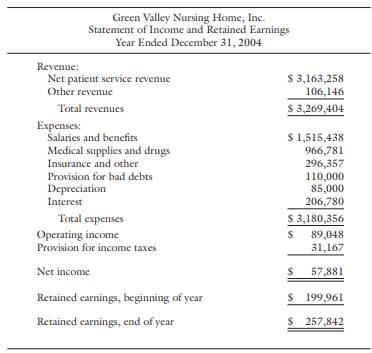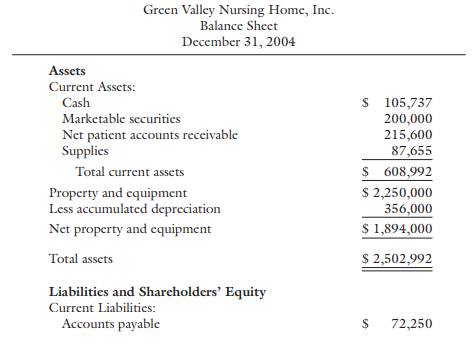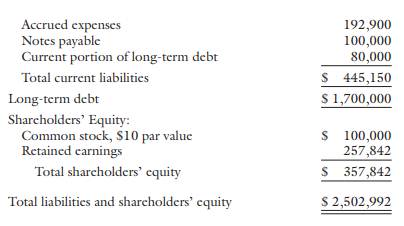 a. Perform a Du Pont analysis on Green Valley. Assume that the industry average ratios are as follows:
Total margin 3.5%
Total asset turnover 1.5
Equity multiplier 2.5
Return on equity (ROE) 13.1%
b. Calculate and interpret the following ratios:
Industry Average
Return on assets (ROA) 5.2%
Current ratio 2.0
Days cash on hand 22 days
Average collection period 19 days
Debt ratio 71 %
Debt-to-equity ratio 2.5
Times interest earned (TIE) ratio 2.6
Fixed asset turnover ratio 1.4
c. Assume that there are 10,000 shares of Green Valley's stock outstanding and that some recently sold for $45 per share.
• What is the firm's price/earnings ratio?
• What is its market/book ratio?